Free Shipping from 119€ (DE) / 150€ (EU) Service Hotline Mo-Fr. 10-18h +49(0)681-94880-0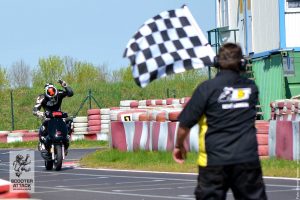 15.05.2018
Race Report – 1st Run of the European Scooter Trophy 2018 in Templin
Rennbericht vom ersten Lauf der European Scooter Trophy 2018 in Templin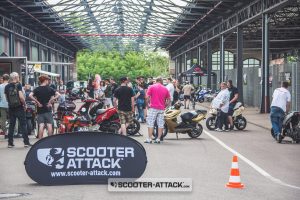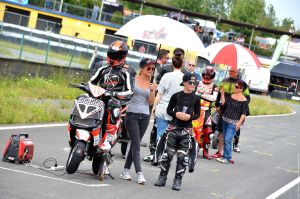 22.09.2017
European Scootertrophy 2017 – 4th Race at the Harz-Ring
This year, the 4th EST stage took place at the Harz-Ring. The track provides the perfect conditions for exciting events and suspense-packed races. On Saturday morning many pilots showed up to compete and hunt for record times on the 1068m long track.
Scooterpower Weekend
France / Salbris
07.07.2018
#2 DSSC
Germany / Eisenach
07.09.2018
Scooterpower Drag Day #2
France / Salbris
20.10.2018
What does the World of Scooter-Attack have to offer you?
Spare and tuning parts for Yamaha, Gilera, Peugeot, Piaggio and almost all popular two-wheelers
ranging from modern scooters with CVT and mopeds with manual transmission, maxi scooters and vintage mopeds to Vespa Classic and Vespa Modern. Our product catalogue includes more than 30,000 items, with a wide range of high quality replacement and tuning parts from renowned manufacturers such as Stage6, Malossi, Motoforce, Polini, Top Performances, MXS Racing, Piaggio, Yamaha, etc.
Our product catalogue is divided into different categories. Whether you are looking for exhaust systems, cylinders, spare parts for chassis and frame, customizing accessories and many more, be it in OEM quality or for mid-race, racing and even high-end tuning - you don't have to look long to find what you need. Our brands Motoforce Racing and Stage6 R / T stand for high-quality products in all price ranges.
Our customer service will be happy to help you if you need additional information about our products or if you have technical questions. You can reach our support from 9 am to 6 pm. Quick dispatch and free shipping on orders over 99 Ä. Same day dispatch for orders placed before 2 pm if the article is in stock. More than 20 years of professional experience and know-how earned us the trust of our many content customers.